Opportunity to receive a research project grant
In terms of Fifth Eastern Europe and Central Asia AIDS Conference which will be held in World Trade Center in Moscow, 24 March, AIDS Foundation East-West (AFEW) will hold a seminar where Executive director of AIDS Foundation East-West Ms. Anke van Dam will tell you about opportunity to receive grant for research project!
AIDS Foundation East-West (AFEW) offers all interested parties to conduct a research evaluating needs of vulnerable groups in countries of Eastern Europe and Central Asia.
High-quality ideas of research and clear vision of its implementation can claim for the grant.
Results of the research can be used for development of future programs for vulnerable groups. Research will be conducted in terms of preparation for International AIDS conference in Netherlands and successful organizations will have an opportunity to write an abstract and personally present their results on the conference in Amsterdam.
More information in English is on AIDS Foundation East-West website.
Related News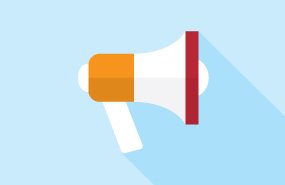 KPIF information conference calls follow-up
UNAIDS hosted 2 Q&A conference calls with PEPFAR representatives in order to allow civil society organisations willing to become Prime Recipients of the Key Populations Investment Fund to ask questions in relation to the opportunity. The Regional Platform-EECA team was able to participate in the first call. Post Views: 1,061
Read more
NFM and community needs: practical tips (online GF course)
This learning course is targeted to explain how key affected groups of populations and communities can participate during funding cycle to provide maximum program impact. Post Views: 818
Read more
Services for migrants and refugees from Ukraine – HIV/TB care with a focus on key populations
Regional Platform – EECA
This web-resource is a part of new regional communication and coordination project "Regional Civil Society and Community Support, Coordination and Communication Platform - EECA", implemented by Eurasian Harm Reduction Association (EHRA).
Partners