Approaches that work: How civil society can join efforts with Parliamentarians to sustain political will to end TB
Do you want to make a difference? SAVE THE DATE for FREE WEBINAR to find out how to get at your members of parliament and harness political will.
The webinar will be held on April 25, 2019 from 15:00 to 16:30 (Kyiv time) – please check time zones.
2019 is the key year to make governments accountable and to build sustainable political will for implementation of the commitments of the Political Declaration signed as a result of the United Nations High-Level Meeting on Tuberculosis (UN HLM on TB) in September 2018.
United efforts of civil society and members of parliament (MPs) will result in effective monitoring of the progress made towards meeting financial and political targets to end TB. Nurturing this cooperation is critical for UN HLM on TB accountability.
During the webinar "Approaches that work: How civil society can join efforts with Parliamentarians to sustain political will to end TB" you willget examples of effective partnerships and insights on how to build supportive relationships with MPs.
Why to participate in the webinar:
To strengthen capacity and advocacy potential of your organization;
To get full and clear information on how to engage members of parliaments in the work to end TB's;
For inspiration and learning from existing practices and experiences across EECA region;
To ask your questions and get a feedback through peer-to-peer learning with other civil society organizations.
SPEAKERS:
Tsira Chakhaia, Regional Manager for Eastern European and Central Asia countries, Global TB Caucus Secretariat – "Civil Society and Global TB Caucus: an effective partnership ".
Aleksandra Vasylenko, Communications Consultant, Alliance for Public Health, Steering Committee of the "Parliamentary Platform to Fight Tuberculosis", Ukraine – "2-year journey from the inception of idea to the WHO Euro region best practice of building MPs-civil society cooperation".
Elchin Mukhtarli, Director of NGO "Saglamliga Khidmat", Azerbaijan – "TB Advocacy and sustainable political commitment through establishing close partnership with Members of Parliament".
Safarali Naimov, Executive Director of Stop TB Partnership association, Tajikistan – "Hand to hand with Members of Parliament to overcome barriers in the pathway to END TB".
LANGUAGE OF THE WEBINAR:
Russian
HOW TO ACCESS:
Link to the webinar – https://zoom.us/j/489111093
If you have any questions, please contact us at kalancha@tbcoalition.eu.
The webinar is organized by TB Europe Coalition (TBEC) in partnership with Global TB Caucus, with technical support of EECA Regional Platform on Communication and Coordination.
Facilitator: Yuliia Kalancha, TBEC Advocacy and Policy Manager.
Regional Platform – EECA
This web-resource is a part of new regional communication and coordination project "Regional Civil Society and Community Support, Coordination and Communication Platform - EECA", implemented by Eurasian Harm Reduction Association (EHRA).
Partners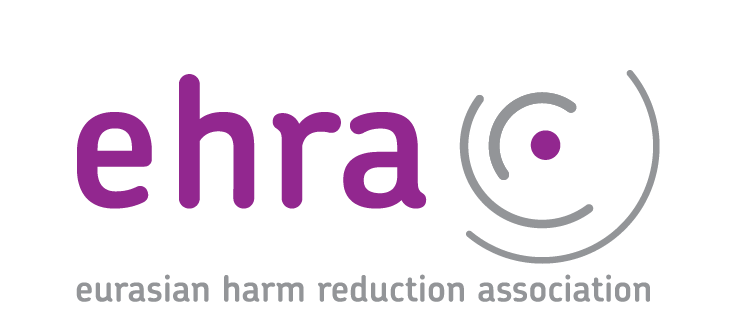 Events Calendar