Global Fund Technical Brief HIV Programming for Adolescent Girls and Young Women in High-HIV Burden Settings
This Technical Brief provides update on Global Fund applicants and implementers to leverage Global Fund financing that will further advance progress in scaling up effective programming for adolescent Girls and Young Women (AGYW), in line with global partner guidance and global targets and initiatives such as the Start Free, Stay Free, AIDS Free Joint Agenda and the Global HIV Prevention Coalition Agenda.
What is more, this brief provides guidance to Global Fund applicants and implementers to strategically invest Global Fund resources towards their national response to AGYW in the 2020-2022 funding cycle, replacing previous guidance issued in 2017. It reflects new evidence, updated normative guidance, and lessons learned from current programs.
Objectives:
To place Global Fund's support for AGYW within the broader national response for this group, ensuring Global Fund grants effectively contribute to national programs.
To provide a summary of the latest normative guidance and tools from technical partners for the design, delivery and M&E of investments for AGYW.
To provide practical considerations for including and implementing AGYW-focused activities in Global Fund grants, and addressing common challenges based on learnings from Global Fund-supported AGYW programs over the last two years.
To highlight opportunities for leveraging Global Fund funding to support AGYW programs in the 2020-2022 funding cycle.
To highlight opportunities for stronger engagement of AGYW throughout the country dialogue process in Global Fund-supported programs.
The audience for this brief includes all stakeholders implementing AGYW programs supported by Global Fund grants (including Principal Recipients, sub-Recipients and other stakeholders); Global Fund Country Coordination Mechanisms (CCMs); government agencies, policy makers and program planners working on processes and interventions to support the health and well-being of adolescents and young people; civil society and community-based organizations advocating for, engaging in or implementing policies and programs relevant for adolescents and young women's health and well-being; and technical partners and agencies providing technical assistance to countries to strengthen national Global Fund-related processes for developing funding requests and implementing programs.
Technical Brief HIV Programming for Adolescent Girls and Young Women in High-HIV Burden Settings
EECA Regional Platform COVID Alert System
If you are aware about any COVID-related issues which have impacted the work of the Global Fund supported HIV and TB programs in your country – please complete the form and provide us with any of such information.
Regional Platform – EECA
This web-resource is a part of new regional communication and coordination project "Regional Civil Society and Community Support, Coordination and Communication Platform - EECA", implemented by Eurasian Harm Reduction Association (EHRA).
Partners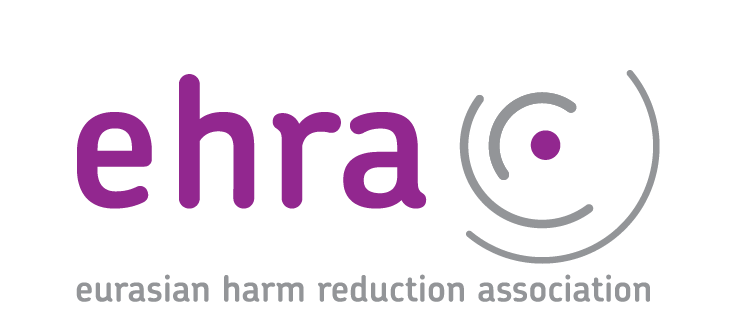 Events Calendar