Funding Opportunity: UN Trust Fund to End Violence against Women
The UN Trust Fund to End Violence against Women (UN Trust Fund) is seeking applications from civil society organizations (CSOs) working on the front lines of the COVID-19 response and recovery to address and respond to the growing reports of the rise of violence against women and girls (VAWG) in the context of the current pandemic.
The UN Trust Fund will invest at least US$ 11 million through this Call, as part of UN system-wide efforts to support CSOs – particularly women's organizations – in their existing efforts to the COVID-19 specific response and recovery.
In this call for Proposals, the UN Trust Fund will prioritize applications from women's rights, women-led, and small women's organizations, in recognition of them being the driving force of the ending violence against women and girls agenda, as well as being at the forefront of reaching at-risk women and girls and survivors at the grassroots level.
The funding will focus on responses to and prevention of violence against women taking into account the intersectional marginalization of women in context of the COVID-19 pandemic, particularly acknowledging the increased risk of violence for some groups including indigenous women, women with disabilities, older women, domestic workers and women without access to technology.
Organizations from the next Europe and Central Asia countries are eligible to apply: Albania, Armenia, Azerbaijan, Belarus, Bosnia and Herzegovina, Georgia, Kazakhstan, Kosovo, Kyrgyzstan, Moldova, Montenegro, North Macedonia, Serbia, Tajikistan, Turkey, Turkmenistan, Ukraine, Uzbekistan.
Deadline for Submissions: 4 November 2020
More detailed information is available at the UN Trust Fund to End Violence against Women website and in the Call for Proposals.
EECA Regional Platform COVID Alert System
If you are aware about any COVID-related issues which have impacted the work of the Global Fund supported HIV and TB programs in your country – please complete the form and provide us with any of such information.
Regional Platform – EECA
This web-resource is a part of new regional communication and coordination project "Regional Civil Society and Community Support, Coordination and Communication Platform - EECA", implemented by Eurasian Harm Reduction Association (EHRA).
Partners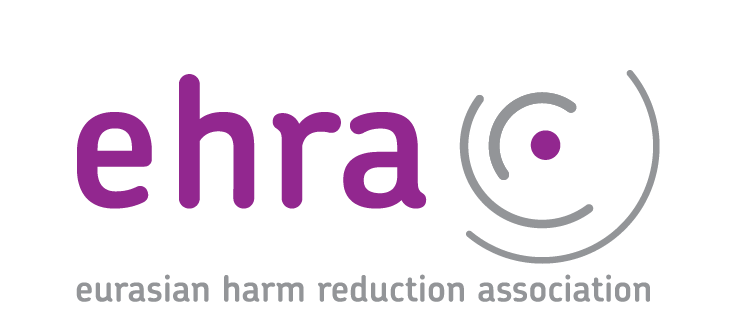 Events Calendar