Regional webinar on community led monitoring (CLM) for community activists and leaders in CEECA region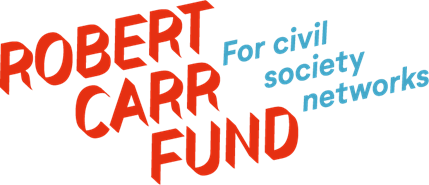 Community-led monitoring has a critical role in identifying and effectively addressing issues and bottlenecks in reaching, connecting and retaining people along the prevention and treatment continuums and improving the quality of care. Information gathered within the monitoring can be leveraged by users/communities to help understand, explain, justify and specify within their advocacy the changes that have to be made.
CLM is becoming increasingly popular in the CECCA region although there is no clear understanding what kind of research can and cannot be considered as CLM. In addition to that CLM is underfunded and not yet accepted by the governments as an important tool for the evaluation of programs and services.
The aim of the webinar: based on international positions, guidlines and experince to provide community and civil socity activists with clear understanding of the specific of methodologies/approcahes and role of CLM in their advocacy.
Key objectives:
To present and discuss international approaches to CLM by UNAIDS and the Global Fund
To present and discuss existing experince of conducting CLM and following advocacy by different community groups in the CEECA region (gender audit by EWNA, community suttisfaction by EHRA, "secret client" by ECOM).
To discuss key principles, approaches to choose methodology and to conduct CLM survey with regional community activists using practical examples.
Date and time: 7th of December, 10-12.30 Vilnius time
10.00 – 10.07 Introduction
10.07 – 10.30 Susan Perez (Global Fund) The GF guideline and approach to CLM: Service Delivery Innovations Component #2 Community-Led Monitoring (CLM), presentation of of GF approach and TA opportunities for CLM in CEECA region
10.30 – 11.00 Dominic Kemps (UNAIDS) Presenting and discussion UNAIDS position on CLM
11.00 – 11.45 Sharing of regional CLM experience:
Svitlana Moroz (EWNA) Gender audit
Elena German (ECOM) "Secret client"
Maria Plotko (EHRA) Client satisfaction with OST services
11.45 – 12.30 Discussion of existing experience of community and civil society organisations. Next steps.
Webinar materials
Services for migrants and refugees from Ukraine – HIV/TB care with a focus on key populations
Regional Platform – EECA
This web-resource is a part of new regional communication and coordination project "Regional Civil Society and Community Support, Coordination and Communication Platform - EECA", implemented by Eurasian Harm Reduction Association (EHRA).
Partners