Town Hall with Global Fund Executive Director Peter Sands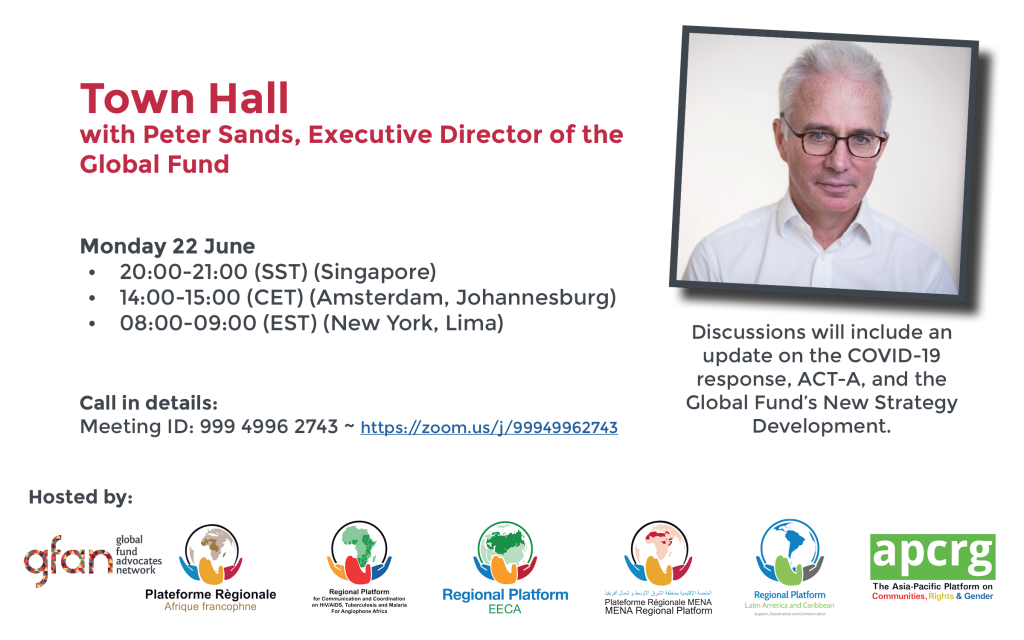 Call in details:
Meeting ID: 999 4996 2743 ~ https://zoom.us/j/99949962743
* Unfortunately, we will not have translation available but there will be people in the chat translating key messages in various languages.
EECA Regional Platform COVID Alert System
If you are aware about any COVID-related issues which have impacted the work of the Global Fund supported HIV and TB programs in your country – please complete the form and provide us with any of such information.
Regional Platform – EECA
This web-resource is a part of new regional communication and coordination project "Regional Civil Society and Community Support, Coordination and Communication Platform - EECA", implemented by Eurasian Harm Reduction Association (EHRA).
Partners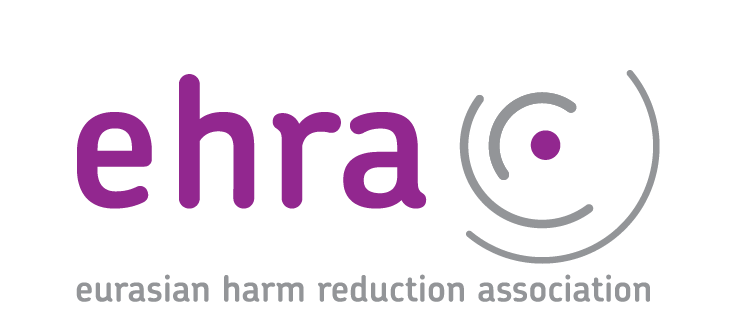 Events Calendar
M
T
W
T
F
S
S

1

2

3

4

5

6

7

8

9

10

11

12

13

14

15

16

17

18

19

20

21

22

23

24

25

26

27

28

29

30

31