Leaflet: the Global Fund
A small informational booklet on what the Global Fund is
GF, Global Fund, Global Fund to Fight AIDS, Tuberculosis and Malaria – these words are familiar to everybody.
But do we really know what the Global Fund is, how it works and why we need it?
Here is a scheme that illustrates the geography of the Global Fund's presence and a cycle of 5 main points of the Global Fund's workflow: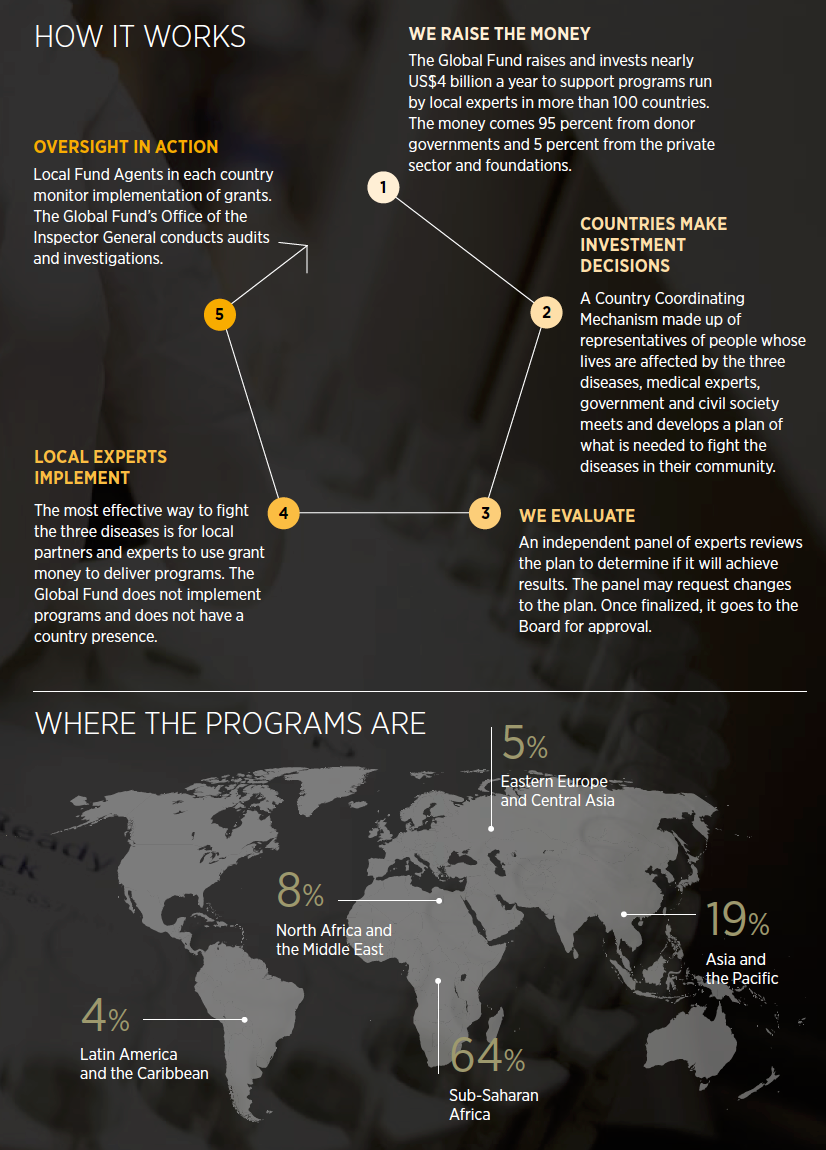 Press on the image below to look through and download the full informational leaflet in pdf, that will provide you with more responses to some of your questions.
More information on the Global Fund is available on their website.
C19RM Financial Support opportunities for civil society
C19RM Technical Support opportunities for civil society
EECA Regional Platform COVID Alert System
If you are aware about any COVID-related issues which have impacted the work of the Global Fund supported HIV and TB programs in your country – please complete the form and provide us with any of such information.
Regional Platform – EECA
This web-resource is a part of new regional communication and coordination project "Regional Civil Society and Community Support, Coordination and Communication Platform - EECA", implemented by Eurasian Harm Reduction Association (EHRA).
Partners