HIV/AIDS (3 online courses)
Find out more about the biology of the virus, reasons for its occurrence, methods of distribution, testing, prevention and treatment along with some social factors.
We would recommend you start with the shortest one first (which will take you from only a couple of hours to a couple of days to complete) and then commit to the longer ones (up to 1,5 months).
Be prepared to devote some time every day during the next several months to studying this topic thoroughly. This will help you in your work and everyday life.
---
global online learning community, filled with free, high-quality online education resources to help you develop essential, certified workplace skills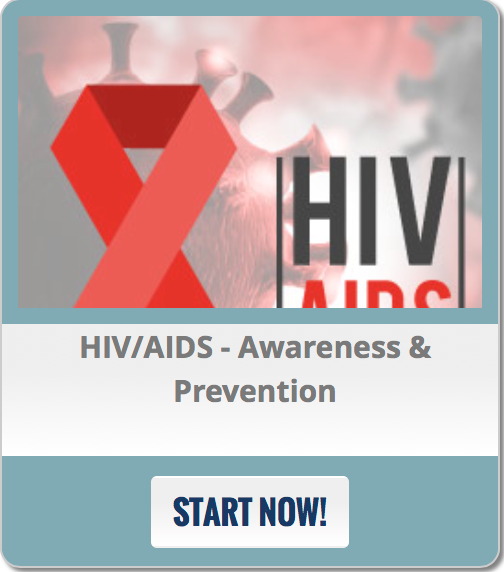 Duration: 12 topics usually covered within 1-2 Hours
Language: English
Description and overview:
This online course – HIV/AIDS – Awareness & Prevention – uses a straightforward style to deliver a clear and effective basic AIDS awareness education program. It covers basic information about HIV/AIDS, from having a HIV test to living with HIV or AIDS.
To find our more/enroll visit the course website.
---
an education platform that partners with top universities and organizations worldwide, to offer courses online for anyone to take
2. Emory University: AIDS
Duration: 9 week (3-4 hours per week).
Language: English
Description and overview:
Over the course of nine weeks we will discuss a wide range of issues, innovations, and controversies regarding HIV/AIDS in the US and around the world including everything from what circumcision and Truvada have in common; how school children in Africa are changing the way AIDS education is done; where you can go online to learn how many cases of AIDS there are in your area; and how one man's insistence that AIDS doesn't exist left hundreds of thousands of people without access to life saving drugs.
Over the course of 9 weeks, you will look at the following topics:
History
Science
Behavioral prevention
Biomedical prevention
Vulnerable populations
Clinical care issues
AIDS vaccines
Future challenges
Responding to HIV/AIDS
To find our more/enroll visit the course website.
---
Duration: 7 weeks (2-4 hours/week)
Language: English
Description and overview:
The basic biology of the virus, HIV, and the disease it causes, AIDS. The economic, social and political factors that determine who gets sick and who remains healthy, who lives and who dies. The progress of scientific research and medical treatments. The reasons for hope; the reasons for fear.
Over the course of 7 weeks, you will look into the following topics:
Beginnings: A New Disease Surprises The World
Transmission, Gender, Politics
Testing (and Some Politics and Memories)
Living With HIV
Caring for Patients
Prevention, Art, Poetry
Wrapping Up
To find our more/enroll visit the course website.
If you have a question, ask us, we might be able to help.
Also, please send you ideas/comments/feedback to our e-mail address: info@eecaplatform.org.
Or share it with us via Skype (eeca.platform.crg) or Facebook.
---
Services for migrants and refugees from Ukraine – HIV/TB care with a focus on key populations
Regional Platform – EECA
This web-resource is a part of new regional communication and coordination project "Regional Civil Society and Community Support, Coordination and Communication Platform - EECA", implemented by Eurasian Harm Reduction Association (EHRA).
Partners